Sam's Sparkling Wine Guide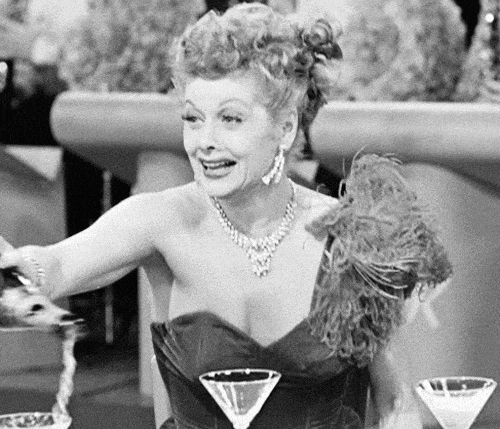 So here is the scenario. It's 12/31. You're at your local grocery store. You are trying to pick out the perfect bubbly to ring in the new year. You want a bottle that is special and different yet not hundreds of dollars, right? You also want to be sure you get "Champagne" because it's NYE and you feel that is the thing to do. But is it? No... I am here to tell you your sparkling wine does not need to be a Champagne to celebrate the end of 2019 right. The next question you may be asking yourself is, what makes a wine Champagne? The smooth and short answer is that sparkling wine can only be called Champagne if it comes from the region of Champagne, France. Champagne can only be made using the grape varietals Chardonnay, Pinot Noir, and Pinot Meunier. To recap, all Champagne is sparkling wine, but not all sparkling wine is Champagne. We really should think of Champagne in terms of a geographical place as opposed to a winemaking style. Long story short, I don't discriminate between sparkling wines, and I do very much enjoy Champagnes. Therefore, I'll share with you some of both and you pick what sounds good to you!
Here is how to read a sparkling wines sweetness level, I know I still get stuck sometimes...
BRUT NATURE/BRUT NATURE/NATURHERB: 0 – 3 GRAMS/LITER = Bone Dry
EXTRA BRUT/EXTRA BRUT/EXTRA HERB: 0 – 6 GRAMS/LITER =
 Slightly (but only slightly) less dry than brut nature.
EXTRA DRY/EXTRA SEC/EXTRA SECO/EXTRA TROCKEN: 12 – 17 GRAMS/LITER =
 Not intensely sweet, but you might get some nice, more pronounced fruit character.
DRY/SEC/SECO/TROCKEN: 17 – 32 GRAMS/LITER =
 Literally means "dry dry dry," which in the backward world of sparkling sweetness levels actually means "sweeter, sweeter, sweeter. Not as sweet as it sounds.
DEMI-SEC/SEMI SECO/HALBTROCKEN: 32 – 50 GRAMS/LITER =
A medium-sweet wine, though the term—which translates literally to half-dry. 
DOUX/DOLCE/MILD: 50 GRAMS+/LITER =
This is as dessert as a sparkling gets, sweetest of the levels.
Tips on shopping for sparkling wine/champagne, knowing the differences
Look for words like méthode Champenoise, méthode traditionnelle, méthode classique or "fermented in this bottle" on the label. And if the grapes used are some combination of Chardonnay, Pinot Noir, and Pinot Meunier, most likely your sparkling wine from California, Washington or Australia, etc. is emulating Champagne. A wine can only technically be called Champagne if the wine was made in the region of Champagne, but there are a lot of quality sparkling wines that are just as tasty. 
Know your budget
Sparkling wines can vary in price, so it is important to know how much you want to spend. 
You don't always have to shell out a lot to get a delicious wine.
I don't really believe the price is an indicator of quality. There are really good sparkling wines, and equally bad ones, in every price range.
How to serve sparkling wine
Loudly popping the bottle and sending the cork flying might be the most exciting way to open your bubbly but it's not always the safest way.
For the best tasting sparkling wine, I recommend refrigerating the bottle for about two hours. I do not recommend using the freezer, as, yes, there is such thing as too-cold sparkling wine. While served colder than other wines, sparkling should be poured at between 30 and 45 degrees.
If the bottle is too cold, the cork will get stuck making the bottle very hard to open. Trust me, I've learned this the hard way...
When the bottle is chilled correctly, twist the bottle, not the cork, keeping your thumb on the cork at all times. Now, who wants to learn how to saber? Stay tuned. and be sure you're subscribed to my mailing list!
My recommendations 
NV Masia Puigmolto Can Xa Brut CAVA:
  Such an impressive sparkling wine, I actually served this at my wedding because of how crowd-pleasing it is. Pairs well with cured meats and cheeses or an aperitif.  $18
"Red-berry, bread-crust and pressed field-flower aromas to shape the subtle nose. On the tangy palate, a persistent and bright acidity accompanies red currant and orange slice before a hazelnut close." $58
Cleto Chiarli 2016 Vecchia Modena Premium
Pairs well with sheep's milk cheeses and dried fruits. $16
Affordable light domestic sparkling, think granny smith apple. $25
"Lean, refined and elegant on the palate, this is a dry and silky-textured, vivacious, and perfectly fresh and balanced aperitif Champagne." - Wine Advocate. $44
Taittinger Brut La Francaise A great budget-friendly Champagne you can find at most local shops and grocery stores.  $49
Chandon Brut Perfect bubbly to toast to 2020 with! $24
Ca' Furlan Prosecco Amazing prosecco to use in all your cocktails, mimosas, the ultimate brunch bubbly! $9
100% CHARD Harmonious and well-balanced $25-30
Another winner from Ferrari, the ultimate Italian sparkling wines! $25-30
Incredible everyday bubbly from the Chateau Ste. Michelle family.
$12
Gloria Ferrer 2004 Royal Cuvée Brut
"A beautiful sparkling wine, rich and refined in the mouth, with creamy flavors that show ripe, sweet California strawberries and limes. " - Wine Enthusiast. $32
VEUVE FOURNY ET FILS BRUT PREMIER CRU GRANDE RESERVE NV
Fresh and fruity champagne, a perfect balance of liveliness and freshness.
$40
Check out my latest contribution to AZ Central for more sparkling wine tips!